Chips, cracks, and other flaws can make you feel self-conscious. At Dental Plus Clinic, we offer a range of cosmetic dentistry services that can enhance the appearance of your teeth and gums so you can smile with confidence. At our four locations in San Antonio, Beeville, and Seguin, TX, we offer everything from teeth whitening to orthodontics. Dr. Tejash Patel heads a team that can work together to help you achieve your cosmetic goals. At our one-stop dental shop, we use the latest techniques and treatments to transform your smile.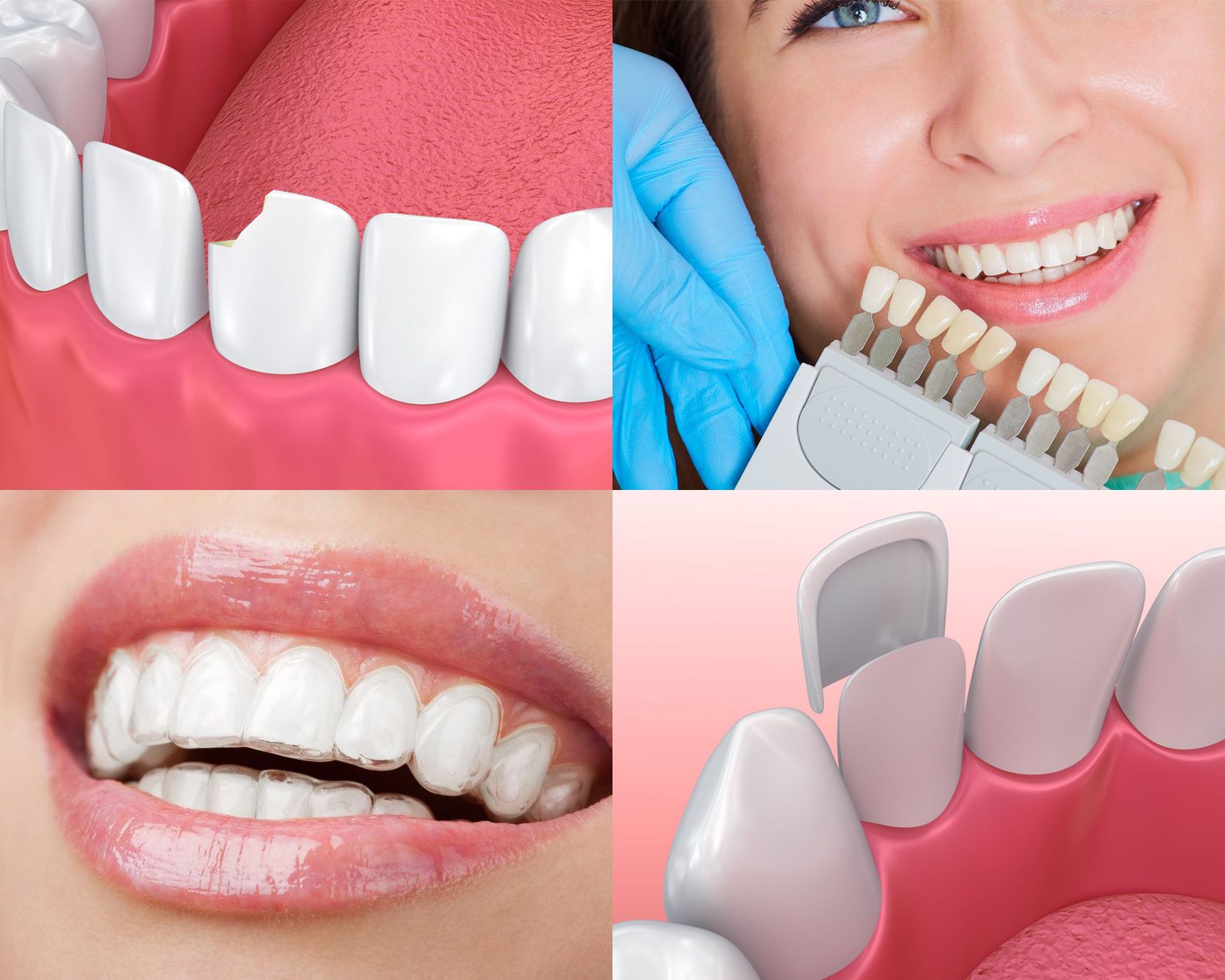 About Cosmetic Dentistry
The goal of cosmetic dentistry is to create positive changes to the appearance of your smile. For many patients, flaws in their teeth make them less inclined to smile in public, often hiding their teeth in photos and other social situations. Addressing these concerns can help you feel more confident about your smile and your overall appearance. Dr. Patel can use cosmetic dental treatments to address a range of concerns, including:
Cracks, chips, or other damage
Stains or yellowing
Crooked teeth
Disproportionate or misshapen teeth
A low gum line, also known as a "gummy smile"
Missing teeth
An uneven gum line
Gaps between teeth
Worn or eroded teeth
Whether you want to restore a single chipped tooth or need to replace multiple teeth, we can provide the right treatment for you.
Personalized Treatment Plans
Our team at Dental Care Plus understands that every smile is different. For all of our patients, we take great care during the planning phase to ensure each treatment plan fits their unique needs. During your initial consultation, you can sit down with Dr. Patel to discuss your needs and goals. Then, he will perform a full examination and check each individual tooth, looking for signs of crowding, issues with your gum line, and any oral health concerns. We may take x-rays or digital photographs.
Dr. Patel and our team at Dental Plus Clinic believe every patient deserves to have a smile they are proud to show to the world.
Once your exam is complete, Dr. Patel will display your photos on a monitor in the examination room and explain what each tooth needs for a fully enhanced smile. At this point, he will make recommendations and create a personalized treatment plan with multiple options. We can also load your photos into our smile design software and create a digital preview of the results. Based on your goals, you can decide which procedures are right for you.
A Range of Treatments
At Dental Plus Clinic, we have a comprehensive selection of cosmetic treatments. Depending on your specific needs, Dr. Patel may recommend:
Orthodontics to correct crowding or spacing issues
Dental bonding to cover chips and cracks or conceal staining
Gum contouring to create a more symmetrical gum line
Porcelain veneers to address chips, cracks, staining, or misalignment
Teeth whitening to brighten your smile
He can also combine multiple cosmetic treatments to create a comprehensive smile makeover. Many patients also choose to incorporate restorative treatments, such as dental implants, crowns, or other tooth replacement options.
Enhance Your Smile
Dr. Patel and our team at Dental Plus Clinic believe every patient deserves to have a smile they are proud to show to the world. If you are interested in enhancing your smile with a cosmetic treatment, contact our office online or call (361) 354-5888 to speak to a member of our staff today.